Euphoria as Kherson liberated from Russian control It is a moment they've longed to see – and the euphoria of liberation has been impossible to contain.
In Kherson, Ukrainian soldiers were given a heroes' welcome as the crowds chanted for the military.
It was the only regional capital captured by Russia, but in another sign that Vladimir Putin's invasion is failing, it's now apparently back under Kyiv's control.
At the police headquarters, there was also joy.
Ukraine news live: Russians 'drown' in chaotic retreat – and Putin told 'he will lose Kremlin'
The blue and yellow of the national flag flying proudly once again.
The speed of Ukraine's advance on the southern front has been staggeringly fast.
They were here across swathes of territory and then they were gone – endless trenches along the roads simply abandoned.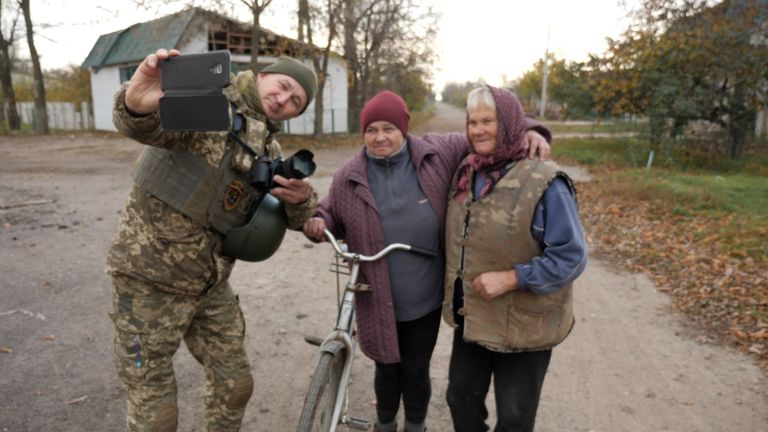 In newly liberated villages, women wanted photographs with the troops – selfies with soldiers ending nine frightening months of occupation. Euphoria as Kherson liberated from Russian control
For Halyna, in Blahodatne less than 20 kilometres from Kherson, it's an emotional time.
"Amazing! Amazing! I've never felt better," she tells Sky News.
"Our boys are everything to us. We waited for them for a long time and welcomed them. Terrifing, terrifying."
And as people adjust to their new freedom, there has been an outpouring of national pride.